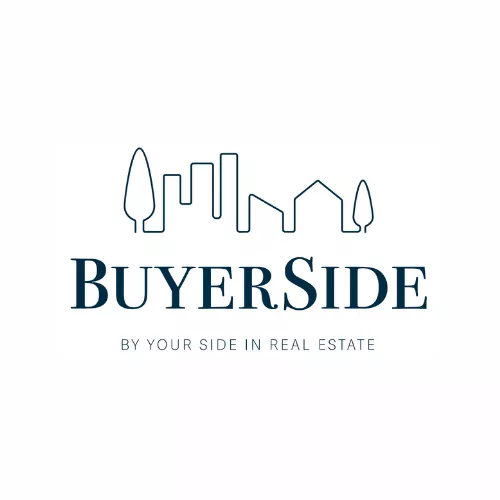 BuyerSide has grown and evolved significantly since it was created in 2014. The company has practically doubled its turnover each year and improved its procedures, its IT tools and its property sourcing.
Our team, just like our client base, has also become more professional. We now provide advice to both private individuals without any property experience and professionals who want to benefit from our expertise and our off-market network.
This is why we decided to totally revise our brand image and introduce BuyerSide 2.0, with a new logo, a snappy slogan (By Your Side in Real Estate), an updated website and services that are tailored to an increasingly important segment of our client base, i.e. company real estate and Capital Markets (B2B).
A New, More Corporate Image for BuyerSide, Your Real-Estate Advisor
Our profession has evolved over the years, as has the way we deal with our clients.
We decided to split our client base into three groups: private individuals, investors and professionals. We now have a more corporate-oriented image than before. In fact, we have been developing the professional side of things since the operational arrival of our co-founder Nicolas Vincent three years ago. This now represents 50% of our turnover. This is why we needed to rebrand, to ensure that our image aligns with this new and increasingly important segment of our client base. BuyerSide's associates share the management of the departments as follows: Adrian Devos heads up the Private Individuals and Investors departments (mainly residential) and Nicolas Vincent heads up the Professional department (large residential blocks, retail, offices, hotels and nursing homes, etc.)
BuyerSide: By Your Side for Your Real-Estate Projects
We now have a new slogan which perfectly defines BuyerSide: your property advisor is by your side throughout the purchasing process. Whether you are a private individual, an investor or a professional, we will assist you with the acquisition of your future real-estate assets.
This assistance usually starts with a search for (often off-market) opportunities, based on your criteria. When we find a property that is right for you, we then carry out an in-depth analysis of it, along with a detailed evaluation, and then we start negotiations in order to get you the best price and the best conditions. We are by your side every step of the way, until the transaction is concluded.
Private Individuals, Investors or Professionals – BuyerSide will Assist you Throughout the Acquisition Process
We cannot treat private individuals who want to buy houses to live in the same way we treat investors who want to buy investment properties or institutions to whom we would present large-scale projects. This is why we decided it was important to split the client base into these three separate groups and adapt our message to the people we are talking to.
A Change in Visual Identity for your Real-Estate Advisor
We now have a new, more appropriate, identity with a new logo, a new website and a new brand image. We were looking for a modern vibe, a more corporate image and colours that are right for us. For the colours, we chose to use shades of blue which signify trust, responsibility and loyalty – three values that align perfectly with our company's vision.
A Promising Future for BuyerSide and Your Future Real-Estate Projects
Our mission is to make ourselves available to any investor, professional or private individual who would like to purchase property and needs advice.
BuyerSide would like to confirm its position as a leading buy-side consultant on the Belgian real-estate market. Our goal in the future is to grow our team, in order to be even more specialised and provide you with an even more comprehensive service, by employing professional specialists in each sector i.e. retail, corporate and residential real estate.
OwnerSide: Letting, Administrative and Technical Management
BuyerSide clients have expressed their desire for letting, administrative and technical management services. In fact, many owners want to delegate the management of an investment property after they have acquired it, thus avoiding all the hassle that goes with management and letting. This is why we decided to create OwnerSide (www.ownerside.be), a property-management company to complement BuyerSide, which is the logical next step to support your acquisition.
We will find the investment property that is right for you and also manage it, assuming advanced hypotheses in the business plan during the acquisition. If renovation work needs to be carried out, we will also provide worksite-supervision services to spare you the hassle associated with that work. OwnerSide's management services are also available for existing investment properties.
BuyerSide: a Partner who is with You throughout the Property-Acquisition Process
When you call on BuyerSide, you benefit from comprehensive services with high added value for any type of property, regardless of your profile. We offer you personalised services, provided by experienced professionals, throughout the acquisition process.
Are you looking for property? Do you want someone to guide you through the acquisition process?
BuyerSide is by your side for your real-estate projects!