Our investment sectors
Office
Development
Retail
Hotel / Aparthotel
Nursing home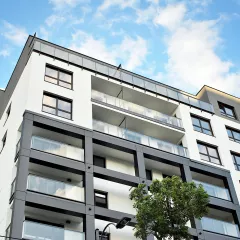 Student / Co-housing
Logistic / Warehouse
Objective : Find the best products, ideally « off-market »
Our aim is to save your time, money and energy.
You may not have a dedicated experienced local team belgium ?
Or you are simply missing time to search and analyse every real estate opportunity? 
BuyerSide is there for you all along the buying process, from the research of off-market opportunities, the due-diligence and this until the closing of the deal.
BuyerSide acts as a ONE STOP SHOP player putting the right team around the table for a successful transaction.
BuyerSide Capital Markets offers complete advice to investors
Contact
Sourcing
Visit
Valuation
Market Analysis
Negotiation
Offer / Letter of intent
Data Room
Due-Diligence
SPA
Step 1: Search
Based on your criteria and the type of asset.
On the market, but also via our so-called "off-market" network which enables us to identify properties before they are put for sale on the market, or those that are not for sale but whose owners are ready to sell.
Step 2: Analysis
Deep visit of the asset(s).
Full Financial Analysis (Market Analysis, Business Plan, Valuation, Capex, etc.).
Cash flow analysis based on our (or your) model.
Analysis of Redevelopment Potential.
Analysis of Urbanistic compliance, Technical audit and Asbestos inventory.
Analysis of the tax structuring.
Step 3: Valuation
Report containing an assessment of the real estate (location, town planning status, analysis of strengths, weaknesses, opportunities, and threats, etc.) and a valuation (analysis of the market value, rental value, comparison points, etc.).
Recommendations in terms of price, budget for works and any conditions precedent to be negotiated based on the assessment and expert report.
Calculation of share value.
Step 4: Negotiation
Negotiation of the price and valuation conditions of the shares in case of a share deal.
Our role as "middle man" allows us to generally obtain excellent results.
Drafting of the Offer / Letter Of Intent ("LOI").
Step 5: Contracts
Gathering documentation and Data Room set-up.
Assistance in the Due-Diligence process with the appointed lawyers.
Red Flag meetings and final post Due Diligence negotiation.
Support the drafting of the Share Purchase Agreement ("SPA") or Notarial Deed.
Signing and Closing.
Testimonials
«In addition to their intervention in the negotiation phase, I found BuyerSide's analysis and evaluation report particularly useful in helping the Board of Directors as well as our General Assembly to make an informed decision. I highly recommend their services! »
« The transaction was completed in a short period of time and without the help of an external advisor, the file was 100% off-market »
« The BuyerSide team assisted me and the International Association of Young Lawyers in the purchase of new offices for our Headquarters. Their support was crucial in all phases of this long (but rewarding) process.»
BuyerSide is there to save your "precious"time.
We buy for you like it was for us… we are in your shoes.
BuyerSide sources "off-market" deals for you.
We visit, we analyse, we negociate, we close… .
We represent potential buyers only, we are perfectly informed of the market opportunities.
We are deal makers… we prefer "success fees" rather than "hourly rates".
Are you a landlord ?  -->  We may have the right buyer for your property.
Are you an investor ?  -->  We may have the right investment product for you.
Fees
Pure success fee – only due if the purchase of the property is successful.
Remuneration in the form of a percentage of the purchase price:
Decreasing according to the investment volume.
Varying according to the negotiation made on the asking price.
In this way, BuyerSide aligns its financial interests with yours.
Are you looking for a real estate property?
Tell us about your project!