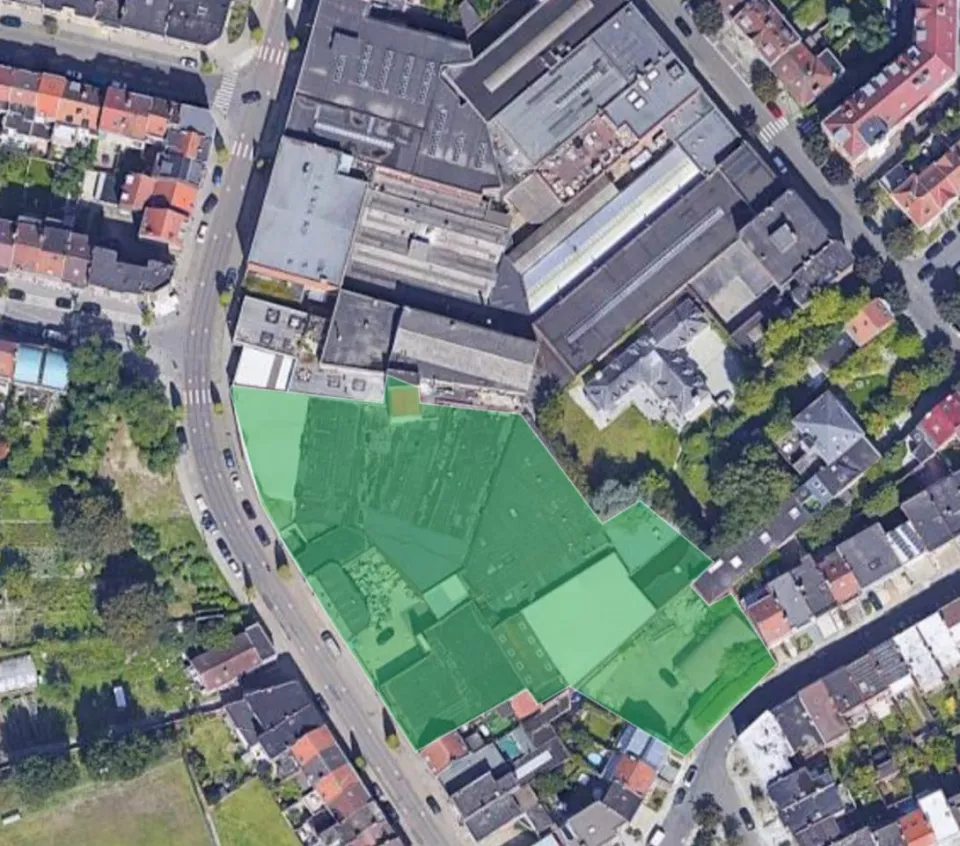 On 15 December 2020, the company Artone signed a purchase deed for the acquisition of several industrial plots located in chaussée de Neerstalle and rue Auguste Lumière, in Forest.
Land with great potential
The property developer, which specialises in the conversion of industrial wasteland and polluted sites, is actually targeting the former head office of an interior decoration firm. This land, covering a surface area on the ground of +/- 5,500 m2, is in fact particularly suitable for mainly residential redevelopment. It boasts an impressive street-side façade (+/- 92 metres), enabling a major project. In addition, the plot also gives access to rue Auguste Lumière, further expanding the development prospects.
"The south-west part of the city offers great development possibilities. There are still quite a few industrial sites there destined for conversion", explains Nicolas Vincent, Managing Director and co-founder of BuyerSide. "Incidentally, the plot next to the site that we are buying with our client Artone had already been acquired in 2019 by the housing companies Foyer Sud and SLRB, which are also to develop a residential project here. Things are moving rapidly in this district - and in the right direction…".
A fine acquisition that holds out the promise of a great real-estate project
"I was delighted to be part of this transaction, which took place in friendly atmosphere," Caroline Vilain XIIII goes on. "I can't wait to see the project emerge. I have every confidence that our client, Artone, will develop a real-estate project that will have a direct positive impact on the district, with efficient housing that meets the real demand on the market".
The buyers are already thinking about the real-estate project. "We are delighted to have been able to acquire this superb piece of land, in partnership with BROWNFIELDS, an investment fund dedicated to the conversion of old industrial sites," explain Paul-Edouard Aubry and Baudouin Mathieu, Managing Directors and founders of Artone. "This project will contribute towards the regeneration under way in the district, to the sustainable reconstruction of the city on a brownfield site. The architectural aspect has been entrusted to DDS+. We hope to apply for planning permission during Q1 2021."
BuyerSide offers you total support
Through this transaction, BuyerSide is strengthening its position as a consultant on acquisitions in the residential development sector. As well as the simple acquisition of the land, our experts also assist you with the commercial deliberations that are necessary through the various phases involved in setting up the project.
The company BNP Paribas Real Estate (Mr Nicolas Van der Straeten – Head of National Market) acted as real-estate consultant for the seller.
In search of the perfect property ?
Contact us
to tell us about your real-estate projects !