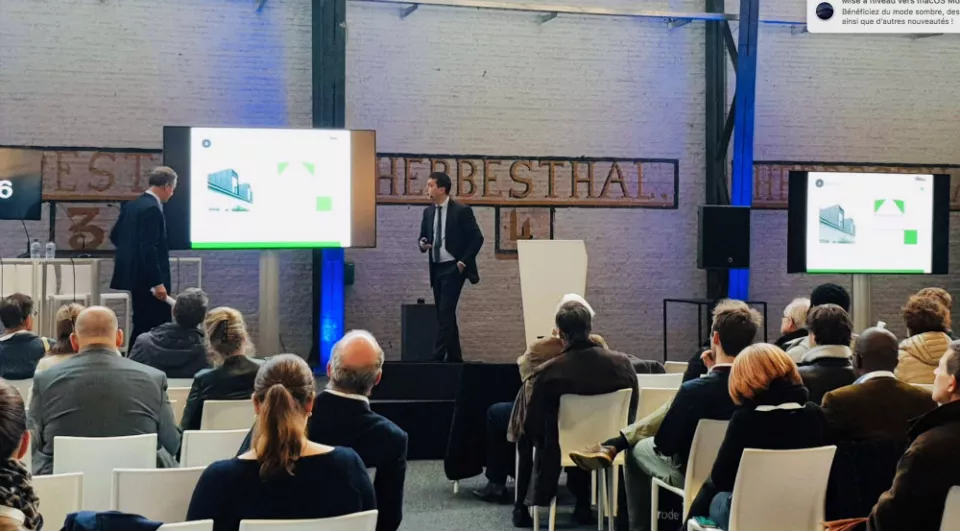 The 13th Finance Avenue event, Belgium's largest money and real-estate fair, was held on 17 November. 
This year, the focus was on real estate in particular, with Immo Avenue, a space devoted entirely to property investment. As an expert player in this field, BuyerSide provided some useful advice during a lecture on diversification in the real-estate sector.  
The place to be for potential investors
Organised by the business journal L'Echo, the Finance Avenue fair brings together national and international players at the service of savers and investors. With lectures, debates and investment advice, the fair is an unmissable event in the Belgian investment world every year.  
Some judicious advice
Around a hundred people attended the lecture given by BuyerSide. The topics covered included in particular the many pitfalls to be avoided when you want to invest in real estate. Here are a few examples: 
Make sure you detect any urban planning infringements, which are widespread in Brussels and in Belgium. And analyse whether or not they can be rectified. To do this, the information provided by the urban planning services is not sufficient. So it is best to go and consult the archives of the urban planning service in the commune concerned and compare the actual situation with the permits and plans at  your disposal. 
In your offer, be sure to safeguard against the possibility that the property may suffer from pollution issues. Asbestos, dry rot and soil pollution, even if they are not always deal breakers, can prove expensive for a new owner if the building has to be cleaned up. 
If you buy a property in joint ownership, be sure to read the most recent minutes of the general meeting to find out what major works are planned in the short, medium or long term and check on the financial health of the joint ownership association.
BuyerSide would like to thank everyone present for listening and for their relevant questions. Such events provide opportunities to meet potential investors, to listen to their needs and above all, to stay abreast of the latest developments in real-estate investment. 
As a specialist in purchasing real estate, BuyerSide aims to be a preferred partner to enable its clients to acquire their property under the best conditions. 
Discover more BuyerSide advice in the interview conducted by L'Echo on the occasion of the Finance Avenue 2018 fair.